We offer all of our standard courses at our favourite festivals like Buddhafield and Shambala, but we also offer 'mindful games' that bring fun and laughter into the work of mindfulness and meditation.
Festivals and Fun: Some additional workshops we run at summer festivalsMindful Dancing (inspired by Blues Dancing):

Communicate differently: A fun and profound 1-2 hour workshop.Dancing is a perfect analogy for life. We meet a partner and we connect, we interact and we move. See what happens when you start to express yourself and connect in new ways. There are a few classes I run regularly:

1. Leader Fluid Dancing

From the blues-dancing tradition this workshop offers a gender-neutral space for learning to partner dance in both close and open connection. This is an emotionally honest dance space where the lead changes fluidly - so the teaching is focused on connection with yourself, the music and your partner, not so much about dance steps. You will develop a receptive leading ability where you are equally following. It is a space for overcoming anxiety, and intimately expressing yourself to great music. The class needs at least 1.5 hrs, preferably 2 h

2. Blindfolded Blues Dance

What happens if we remove sight and use the feelings to move and connect? The beauty of physical connection through close and slow dance, in a physically in a safe space can create a transcendental experience. The class needs at least 1.5 hrs.

BOOK NOW - MINDFUL DANCING AT YOUR FESTIVALLaughter Yoga:

A 30 minute - 1 hour workshop on the joy of laughing and how it can enlighten even the most serious mind. We usually start with some simple exercises then a smiling meditation, a brief discussion about laughing and end with the most almighty belly laugh that will send you out into the rest of your day with a smile on your face and a glowing heart. Be warned: this may make your cheeks ache!

Mindfulness Meetings: A 1 hour group discussion, on a subject (usually inspired by a controversial idea) and we investigate the 'Why'. of the matter. We look into how we could use mindfulness to help us and we investigate what it means. I have been holding these regularly on a Monday to coincide with a topic on my Blog, but I also propose topics for discussion at events. Mindfulness in modern life

What is mindfulness? How might it be helpful? What's the general pitfalls or problems to watch out for? This is a talk by an experienced practitioner and a chance to ask questions.

To book us for your event please

contact us.

​

Generous To The Last:

A game about empathy and generosity: A creative card game with prizes. People are dealt gift cards and celebrity cards. The object is to first empathise with a celebrity and then for the other players to offer a gift and the celebrity decides which gift is most appreciated. In this game the most generous and the most appreciative become the winners.

- Bodyscan Battleships:

A short and fun game about noticing areas of tension in the body and then scoring by writing them down (prized given). We then share this information and have a discussion. We finish with a 10 minute meditation, with no labelling.

- How Fascinating:

A 1 hour expression workshop in movement. In this workshop we use the words "How Fascinating" to celebrate our 'mistakes' and notice out 'faults' when we dance and when we interact. This enlightens us and frees us from the fear of making mistakes. The object is to notice and be curious, to play and engage with life once again.

- Plot Twist:

A 1 hour workshop looking at the twists and turns of the past. We confront the drama, the trials of our past and apply them to our future worries, framed as 'plot twists' in the journey of life. This workshop is meditation and discussion based looking at catastrophising.

- Appreciating your beauty:

A 1 hour workshop in appreciation; first of an external object and then turning that inwards to ourselves and then outwards again to each other. We seek to encourage univeral compassion and recognition of the beauty and magic of even the simplest of things, including our 'imperfections'.

-
Powered by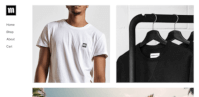 Create your own unique website with customizable templates.