UPCOMING CLASSES, COURSES AND WORKSHOPS
​DROP-IN MINDFULNESS & MEDITATION CLASSESMonday's 6pm (Harbour Hotel),Mondays, 6pm at The Harbour Hotel:

Come straight after work for a healthy dose of mindfulness and positivity. Co-Taught with

Mark Dunn

, each week we follow a guided meditation practice with shared insights into how to change negative thought patterns into positive, proactive patterns. Book via

MoveGB

)

The Harbour Hotel is located at 49/55 Corn Street, Bristol BS1 1HT

"Your class is amazing! It's a privilege to be there- and has really helped me over the last couple of weeks so thank you "- Roz Okatan, 2017

I love Neil's weekly meditation classes - varied exercises, but also a regular practice of connecting with myself. - Rob, 2016
---
---
Mindfulness & Relationships
​When? coming soon in Spring 2019
Where? Harbour Hotel Vault,

This workshop will give you tools to enjoy better relationships. You will learn how to enjoy balanced relationships with family, friends and yourself and bring mindfulness to relationships with work, time, money, food and other addictive habits. The day includes creative techniques for mindfulness meditations that you can do anywhere, any time.

Investment: £75 per person or £99 with additional spa / gym day pass


How to Book:
Call Neil on 07734 812 582 or email
neil@positively-mindful.com
Places are limited so early booking is recommended.​
"Neil is very friendly and welcoming and doesn't push anyone to step outside of their comfort zone. The course has bought a new way of thinking into my life. Neil's many metaphors helped me understand context of what was being taught and were really good! "
- Anonymous course participant, 2018

"The course gave a real insight and understanding into the practice of mindfulness, by explaining the physiological changes that occur in the brain, Neil cultivated a space whereby we are in control of ourselves. That negative thought patterns are not in control of us, we can train our minds, just as we can train our muscles for sport. This created a safe space where course participants felt they could share their thoughts and personal struggles.
His approach is very warm to all participants. The structure of tackling a different topic each week worked really well. I really enjoyed the experience, gutted I missed the last session, keen to learn more, thanks Neil :) "
- Katy, 6 week course participant, 2018

"I liked the way that you explained how the brain reacts to thoughts. It helped me understand my own experiences more and I have learned to let go of arguing with reality!" - Esther​​, 6 week course participant, 2018
---
---
"This has absolutely been the best experience of complimentary therapy (or indeed of any therapeutic activity!) I have ever had. I have already recommended him to pretty much everyone I speak to!"
(Lulu, Bristol, November 2015)
---
---
see you soon!
---
Powered by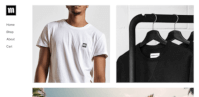 Create your own unique website with customizable templates.