UPCOMING CLASSES, COURSES AND WORKSHOPS
---
Regular drop-in Meditation Classes
Meditation and Mindfulness
1 Hour Drop-In Class
(Groups of 2-25 people)

Monday's 6pm at the Harbour Hotel, Central Bristol. Mondays, 6pm at The Harbour Hotel:

Come straight after work for a healthy dose of mindfulness and positivity. Co-Taught with

Mark Dunn

, each week we follow a guided meditation practice with shared insights into how to change negative thought patterns into positive, proactive patterns. Book via

MoveGB

)

The Harbour Hotel is located at 49/55 Corn Street, Bristol BS1 1HT

"Your class is amazing! It's a privilege to be there- and has really helped me over the last couple of weeks so thank you "- Roz Okatan

I love Neil's weekly meditation classes - varied exercises, but also a regular practice of connecting with myself. - Rob, 2016
---
6 or 8 Week Courses
Mindfulness and Positivity
6 Week Course
(Group of 10-20 people)

Tuesdays, 6pm: 8th January to 12th February 2018

We have been running Mindfulness & Positivity Courses at Bristol City Yoga for over 5 years now. They prove to be very popular, insightful and great fun! Here is some feedback from participants on the recent courses:

Bristol City Yoga, 6 Backfields Lane, Bristol, BS2 8QW
Tuesdays: 6 pm to 7.30 pm,
8th January to 12th February 2018
Teachers: Mark Dunn & Neil Morbey
Investment: £99

SCHEDULE:
Week 1: Being mindful of our breath. Understanding how the mind really works.
Week 2: Mantra meditation. Letting go of worry and anxiety.
Week 3: Body awareness. From anger and frustration to acceptance and assertiveness.
Week 4: Movement meditations. Letting go of guilt and regret.
Week 5: Mindfulness on the go. Letting go of the need for control.
Week 6: Positive Meditations. Managing judgments.



"Having done positive mindfulness course twice I can say Mark and Neil are two lovely guys with time for everyone on the coarse they made everyone feel at ease has most people were new to meditation me myself found it life changing and meditation is now an important thing in my life of which I try to do everyday thank you guys for this amazing thing you have taught me. " (Mark Swain, 1-1 and course client 2018)
"I thought it was a really interesting course and helped explain some thoughts and feelings people may be having. I liked the two different parts of the course, the meditation and the science behind emotions." (Rachel, course participant 2018)
| | | |
| --- | --- | --- |
| | We also offer a range of corporate mindfulness courses if you would like to make your work happier and less stressful. | |
---
Weekend Workshops
Mindfulness & Relationships
​Day Workshop (Group of 10-20 people)

​When? coming soon in Spring 2019
Where? Harbour Hotel Vault, Bristol City Centre.

This workshop will give you tools to enjoy better relationships. You will learn how to enjoy balanced relationships with family, friends and yourself and bring mindfulness to relationships with work, time, money, food and other addictive habits. The day includes creative techniques for mindfulness meditations that you can do anywhere, any time.

Investment: £75 per person or £99 with additional spa / gym day pass



"The teachers were very friendly and provided interesting thoughts. I really enjoyed some of the techniques that were shared, and I thought that the way that they explained how the mind and body worked to be interesting and helpful" (Shane, workshop participant, 2018)
---
"This has absolutely been the best experience of complimentary therapy (or indeed of any therapeutic activity!) I have ever had. I have already recommended him to pretty much everyone I speak to!"
(Lulu, Bristol, November 2015)
---
---
---
---
Powered by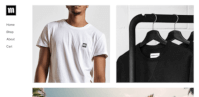 Create your own unique website with customizable templates.