"So far I have had four 1:1 sessions with Neil and am excited about booking the next block. This has absolutely been the best experience of complimentary therapy (or indeed of any therapeutic activity!) I have ever had. I have already recommended him to pretty much everyone I speak to! Life hit me with a few curve balls over the course of our sessions - things that I would have expected to knock me sideways. However, amazingly, I just felt stronger and more resilient each time a problem occurred when I had a chance to go over it with Neil. " (Lulu, Bristol, November 2015)
---
Mindfulness Coaching in Bristol: One to one sessions for tailored and direct learning and coaching - Rediscover yourself.
In person, remotely, or in nature - you choose.

"Meditation has helped me to relax and feel more hopeful. I didn't imagine how good it would feel. Neil is amazing - he thinks in a new way and is full of positivity - he really transmits that! Everyone should do this. We all have stuck moments and there are better ways to live. The sessions exceeded my expectations so much!" (Camilla, 1-1 coaching, 2017)

I offer individual coaching sessions, in which I aim to cover all of the main course material in just four sessions, whilst providing a tailored approach so that we can look at your individual issues and concerns. These can be really beneficial because they allow us to explore YOUR inner beliefs, where you are 'stuck' and confronting the 'problems' you face, together.

I also offer sessions for those in relationships, wanting to work through things (including families).

A typical coaching session lasts 75 minutes and includes both Meditation practice (20 minutes) and Self-Enquiry discussion (55 mins). ​

​For the meditation element all we need is a quiet place to sit, with a few cushions. Although we will spend a small amount of time on posture the majority of the work is simple practice on which I will guide and answer questions afterwards. We can try different styles of meditation, but at the core of this is Vipassana (or insight) meditation.
Neil - After one session I found it very uplifting, I felt like I was floating afterwards - it was amazing!
Mark Swain, 2018
---
In the Self-Enquiry discussion we can explore what causes negative emotions in your daily life; such as anger, rage, frustration, guilt, jealousy, worry or stress or as well as bodily pain and other negative feelings that you may be experiencing. We will use a simple technique in which we can stop and quickly see positive perspectives in every situation and take the right positive action for you, in that moment. Although the sessions are tailored around your personal needs I guide the session to help. I offer encouragement and tools to help but really the art of coaching is also asking inspiring questions and guiding self-discovery.

Please note I am not a qualified counsellor. I provide coaching and listening skilfully, without pressure and judgement. ​


"I did a one-on-one mindfulness sessions with Neil, for four sessions. I really appreciated the time he took to understand my current situation, what I want to achieve, and the care he took through capturing notes and understanding. I loved how he personalised each session to how I felt on the day and also what I wanted to achieve overall. (Poppy M, Bristol, 1-1, March 2016)

Investment:

The first session is discounted at £25 to see if we work well together, after which;
A single individual coaching sessions cost £45 for 75 minutes;
A program of 4 sessions is £160 (which includes a £20 discount). (Must be within a 2 month period)
Skype/telephone sessions available £120 for 4 sessions. Initial session is always in-person.


That's a total of 5 sessions that can be uniquely tailored to your time schedule and needs and could give you huge progress towards your goals, desires and dreams - which we will define in the first session. We will then monitor progress over 4 sessions, to get your desired outcome.

Location:Positive Meditation sessions are available in person in Bristol or online via Skype. These can be done in my home, in St Paul's or in a quiet place of your choosing.

Please contact me here to book a session.
---




---

Julie C, 1-1 Coaching (for health) Sessions, 2017.
Julie has been experiencing various health conditions for over 20 years, including symptoms of ME and Fibromyalgia. We worked on restoring her mind health to a more positive state using meditation, affirmation and visualisation and we also uncovered and flipped some self limiting beliefs.
Thank you for your recent work with my son. I really believe it has helped him find the positive in situations life throws at him, and even when he feels knocked, he's so much better and finding his way through. He hit a bit of a low this Christmas and it really struck me how differently he dealt with it. Not only did he notice what he needed (food, decent sleep etc), he didn't let it settle in the way he might have done previously. I know he's still a young'un, and who knows what life will throw at him, but his time with you was time well spent. He's learnt so much about himself and he's definitely in a better place now than he's been for ages. - Lucy, 1-1 young person client (parent)
---
WALK AND TALK: A 'natural' approach
Is the idea of face to face counselling indoors a daunting or overwhelming prospect?
Would you like exercise and nature (plus the ability to walk your child/dog) whilst getting coaching and listening space?
Want a really cost effective coaching programme?
If you answered yes then Walk and Talk Sessions, over a period of weeks may be a helpful alternative. Let's do something as natural and calming as taking a walk, in nature.I live in St Paul's, close to Eastville Park, which is quite wild and often quiet (alternative paths or venues available)*. In this session we can meet outside and walk (usually to Snuff Mills), for an hour, followed by a 30 minute sit, to talk through your issues, reflect and gain some mindfulness practice. Nature an often be incredibly helpful to this process, and having your mindfulness guru with you (a pet or a child) can also be part of it! ;)BENEFITS:
Gentle exercise outside in a pleasant environment with plants and wildlife, fresh air and natural light, can be very therapeutic. It may help to relieve symptoms of depression and anxiety, alleviate feelings of anger and confusion and reduce tension and fatigue.
It also encourages natural and social interactions and a feeling of 'connection' with the world which some clients have described as spiritual.
Combining this with a well-qualified mindfulness practitioner, able to listen and help you make sense of your emotional problems, you may be able to envisage a session which combines the mind and the body.
This informal, less intense approach can sometimes make talking about painful events and feelings easier. All walks are easy to moderate, ion beautiful woodlands.
I have Mental Health First Aid training and am well versed in outdoor activities. Walks follow pre-chosen routes and copies are available in advance if you require them.
Please provide your own transport and refreshments.
INVESTMENT
£30 for a single walk and talk (1 hr 30 minutes total time)
£100 for a programme of 4 walk and talks over 2 month maximum period (which includes a £20 discount).

* Alternative venue: I am happy to meet you elsewhere and walk, for an additional travel costs of +£5 for anywhere within 2 miles of BS2 9LA postcode, or £10 for 2-5 miles.)

Please note I am not a qualified counsellor. I provide coaching and listening skilfully, without pressure and judgement.
---
---
| | |
| --- | --- |
| | After 25 odd years of exploring complementary therapies, and self-help techniques, it can take a *lot* to impress me. And I'm deeply impressed with the approach and coaching abilities of Neil, aka Positively-Mindful (based in Bristol, and world-wide on Skype). His free guided meditations I love include the 'Wellness Mini Meditation' and I feel it would be useful to many. Particularly useful perhaps to those experiencing chronic challenges, where the symptoms themselves (or an increase in them) can cause additional stress that is not particularly helpful in allowing the body to rest and repair. The Loving Kindness meditation is great too, and I look forward to trying the others...I'm particularly sensitive to sound, and visual is my least accessible sense, so I'm very happy to find guided meditations that are accessible for tonal/kinaesthetics ). Thanks for making these freely available Neil ​ (Julie C, 1-1 health coaching, 2017) |
Powered by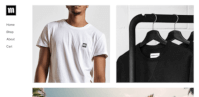 Create your own unique website with customizable templates.