2 MINDFULNESS COURSES, OR AN INSPIRING TALK FOR YOUR OFFICE?
MBSR Course (Mindfulness Based Stress Reduction)
8 week course for 5-25 people

If your office suffers from stress, anxiety, bad meetings or you just want your staff to feel happier and more content then Mindfulness is for you.
​
This six week course includes the key aspects of Mindfulness: meditation and self-enquiry. These techniques are very simple yet have profound impacts on our lives when we start to put them into action. In each class we will start by practising simple meditation techniques that help us to step out of our thinking minds and back into the present moment. A regular practice of Mindfulness meditation, even only 10 minutes a day, increases our feelings of happiness and contentment throughout our day and reduces our negative reactions to 'stressful' events.
​
Course Structure:
Session 1: Being mindful of our breath. Enquiry into the causes of stress and biochemistry of mindfulness
Session 2: Body awareness. Letting go of worry and anxiety.
Session 3: Mindfulness on the go. Transforming anger into ownership and action.
Session 4 : Seeing the difficulty. Letting go of guilt and regret.
Session 5: Appreciation Meditation.-Befriending the inner Critic and choosing non-drama.
Session 6 : Dealing with physical pain and uncomfortable sensations
Session 7: Changing addictive patterns
Session 8 : Developing your own practice and a look at wider practices.


---
Mindful Teamwork
8 week course for 6-25 people

Is your workplace bogged down with passive aggressive behaviour?
People have trouble being honest with sensitivity and tact?
Is the communication style cold and corporate and has lost touch with human connection that recognises needs, values and kindness?

Then this course aims to:

Help people to learn to be assertive, instead of aggressive or passive.
Help people ask for help, clearly and effectively.
Enable staff to engage in difficult conversations.
Help people to take ownership for their well being and success.
Create more overall harmony. ​

We use fundamental principles from Non-Violent-Communication (NVC), which provides tools to allow empathic communication. We also use models of Thinking Environments and Experiential Learning Cycle (ELC) to build in your own techniques for daily communication within your workplace. This could revolutionise the way you have meetings or daily check-ins with your team. The overall aim is to give your team effective communication skills so that everyone feels heard, valued and engaged with the team work.



---

Course Structure:

Mindfulness and communication
Assertiveness training
The basics of clear thinking and effective communication.
Incorporating practices into your office: values and needs - getting on the same page
Seeing past words: Self Empathy and Empathy for others
The clear thinking environment me
eting.
Language of self expression, apology, feedback and gratitude.
Tools for a happy office.
---
BOOK AN INSPIRING TALK
Neil provides talks about mindfulness that can be great at company events, award ceremonies and in house training.
Amongst various office presentations Neil has given some larger conference talks in the last few years, including:
Belfast hotel opening: TEDx Talk, 2015 (60 people)
World of Customer Service Group Talk 2015 (80 people)
Awards International Conference Talk, 2016 (130 people)
Edo, Bristol (lunchtime CPD), 2017 (30 people)​
---
MORE CORPORATE CLIENT FEEDBACK
Just some of the testimonials, specifically from the many courses run around Bristol and London.

UWE 2017-19

"Thanks for coming to the university and working with us. It's amazing what one can learn in a lunch hour!" (Grace, UWE student, 2018)

"Neil's workshops have proved to be an invaluable resource for students and staff at UWE Bristol, helping them develop mindfulness techniques to cope with work related stress and improve their resilience generally." (Amy Tanner, Course manager, UWE, 2018)

UOB 2017-18

"As a lecturer at Bristol University where we've hosted Neil for 12 wellbeing and mindfulness sessions I can vouch for Neil as a confident and thoughtful facilitator who has significantly helped our stressed students (and staff!) to make use of mindfulness skills in their everyday life. We've had great feedback since he started working with us. Thanks Neil!"

(Naomi Millner, Professor of Geography, UOB, 2018)

"I learnt the STOP technique which has already helped me several times in my personal life. It's a great way to bring a positive perspective to a negative feeling."

(Student, UOB, 2018)

"The main thing I will take away from these sessions will be using the breathing mantra "I'm ok, it's ok" to calm myself down when I feel myself getting anxious. I've tried this once and it actually stopped me from having a panic attack. This has also made me more aware of my breathing and made me realise that it would benefit me to take deeper breaths."

(Student, UOB, 2018)

"I practice the anxiety relieving tools I've learned regularly, especially when approaching people or having to speak aloud. I do this by practicing deep breaths and focus on the sensation of my deep breaths as opposed to what the outcomes could be in talking to others public speaking."

(Student, UOB, 2018)

"I want to go on more walks, and when I do to be very mindful at least for a little bit of the walk."

(Student, UOB, 2018)

Aspect Video, 2018

"I learned some useful meditation exercises. Two that really work for me are the body scan and the counting exercise. The STOP technique helps me see the importance of not acting on impulses as I go through life."

(Anon - Aspect Video Offices, Bristol, 2018)

"One session that really stood out for me was when we touched on validation from others and how certain people need praise from others. I would say I sometimes fall into this category, so a few of the ideas mentioned here were quite eye opening for me, so I try and reflect on this often." (Anon - Aspect Video Offices, Bristol, 2018)

"Since Neil came to our office we have set up a slot on a Monday lunchtime to continue doing a meditation practice. I think that this has been something that has now been ingrained in me and I will use for the rest of my life!"

(Anon - Aspect Video Offices, Bristol, 2018)

"I learnt that meditation doesn't necessarily just mean taking a time out but it can be practiced in everyday life with eyes opened during activities which don't require a lot of thinking such as cooking or brushing your teeth."

(Anon - Aspect Video Offices, Bristol, 2018)

DPG 2017-18

"Very engaging, interesting and useful session provided to our office. Great feedback from the team and would definitely like to do more sessions with Neil - many thanks!"

(Gareth Sims, DPG Law, 2018)

LEIDOS 2017

"Getting to do sessions outside on a picnic blanket was a real luxury - thank you Neil!"

Francesca, Leidos, 2017

"The whole team gained so much from your three session, thank you Neil. We will remember to STOP in future!"

Maria, Leidos, 2017

FORGEROCK 2017

"The three point part was useful: 1. Learning how to take perspective, 2.Learning to stop and take a breath before reacting, 3. Learning the value of being mindful and present outside specific meditation time"

(Richard, Forgerock, 2017)

"I can now use breathing to deal with stressful situations. I understand that every emotion is linked to a belief, not a fact. This really helps me not take things so personally. I tell myself 'It's ok to push back' when I have too much on."

(Greg, Forgerock, 2017)

"I enjoyed the listening meditation, as I found that to be very helpful. The breathing meditations were very peaceful, and I found them to be an excellent break in my day. I very much benefit from a time of silence in the business of the day, and that is something that was really reinforced in this course."

(Dan, Forgerock, 2017)

JUST-EAT 2016-2017

"Neil has been coming to our office for about a year now and delivers a focussed and useful group mindfulness session every week. We have covered many mindfulness theories and techniques. The course has enhanced my emotional intelligence and increased my ability to focus. It has also helped me to better understand and accept the struggles of life, from the tiniest itch to the biggest life choices. I would highly recommend working with Neil's mindfulness services."

(Ed Rutter, Just Eat, 2018)

"Thanks Neil for your enthusiasm in the middle of my work day. I'm really enjoying the classes."

(Craig, Just Eat Office, Bristol, 2017)

"I've gained an anxiety relieving method to help me feel less overwhelmed when public speaking. I learned an easily achieved method to reach a sense of calm and recognition how I can regularly change my busy mind with a deeper sense of presence."

(Anon Just Eat Office, Bristol, 2017)

COOKPAD 2017

"Thanks for coming and giving a great talk. The whole team really enjoyed it and we all learned to calm our monkey-minds. Inspired and surprised!"

(Jeff, Cookpad)

EDO 2017

" I can safely say this was the most interactive Lunch & Learn with the most questions! You got the tone spot on. The way you spoke was perfect! Thank you."

​ (Claire Lewis, Edo, Bristol 2017)

ELC 2016

"Our staff loved your talk and follow up mindfulness sessions. Personally, I've started using this to bring gratitude and calm into every work day."

(Claire, EC Language School, Bristol)

CSG 2016

"Great talk - thanks Neil for your enthusiasm and clarity - you really inspired the group."

(Don Hayles - Customer Service Group Ltd)

​
Powered by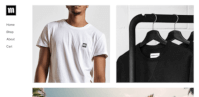 Create your own unique website with customizable templates.