Every month a new walk, with a small group, in nature. Connect together, come back to your nature.
"What a beautoful way to be mindful! I feel energised and inspired by the group walk and share." - Kelly, February 2017

"Neil guided us in a gentle, open and simple way that encouraged us to remain present." - Robert, February 2017

"What a day! So simple and I want to do this every day!" - John, February 2017
I teach two different styles of this class and fluctuate between them. Both hold useful insights into mindfulness.

1. MBCT - Working with Mindfulness and cognitive therapy, based on emotional fitness.
2. MBSR - Working with stress and a variety of ways to help the body and a variety of ways mind rest in awareness.

​Here is an example of the weekly layout:

Week 1: Being mindful of our breath. Enquiry into the causes of stress.
Week 2: Deeper breath awareness. Enquiry into the causes of anger.
Week 3: Body awareness. Letting go of guilt and regret.
Week 4: Deeper body awareness. Letting go of worry and anxiety.
Week 5: Mindfulness on the go. Understanding addictive patterns.
Week 6: Positive Meditation. Love: Managing self-judgements and cultivating self-acceptance.

Investment: £80 for 6 weeks
Wednesday 7th September, 6pm - 7:30pm
Location: 43 Franklyn Street, St Pauls, BS2 9LA
Booking: please drop me an email:
neil@positively-mindful.com
Powered by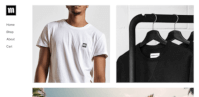 Create your own unique website with customizable templates.