"I contacted Neil as my son was having difficulties in sleeping (he is 11) . Neil has an amazing friendly and welcome approach which children relate to and that made the whole process much easier Neil really "gets it " from the children's perspective" (Tanya, 1-1 Family-Relations Client, June 2016)

---
---
WANT TO HELP 'GO FUND ME' TO TEACH MINDFULNESS IN SCHOOLS?
"This course contributed hugely to a transformation in the and in me! " ​
​

(Rebecca, Bristol, 6 Week Course)
Neil is trained with Youth Mindfulness and 'Mindfulness in Schools Project' offering both a curriculum of lessons or single sessions to any age group, including helping with stressful times (like exam time!). We also offer a few options of workshops that operate in several venues around Bristol, upon request. See below for more detail on the options.
"Neil provides an atmosphere of calm for students and he really helped us learn some simple things to stop us panicking!"
​(Grace, teacher, Central Sussex College)
---
HOW TO GET MINDFULNESS INTO YOUR SCHOOL
We offer five ways:
Staff Training:
I do regular inspiring inset days in Bristol working on stress management, communication skills and mindfulness for happiness.
Student Drop-in:
Stress busting sessions (Drop-in). These offer tools and practices to help young people work on stress and become more proactive.
Student Courses:
8-16 week courses. for Key stage 2. 3 and 4. These have been researched and implemented across the county.
1-1 Coaching:
This is a great way to involve parents and students directly.

Inspiring talks:
I love assemblies. I love to do songs for younger children and challenging and inspiring assemblies for teens. This is often a great way to start to build interest.
---
MORE DETAILS:
TEEN ANXIETY: EXAM STRESS BUSTING SESSIONS
​Are you finding your students experiencing the following around the exam period?

For teens in exam times
Stress and anxiety, stopping their ability to focus
Mild panic, reactive mood swings or hiding away and self-sabotage

I offer 1 hour sessions to equip young people with tools to handle stress, calm the nerves and share their experiences with others. This includes a meditation practice. If you think this could be invaluable at your school please contact me. If you think it is something useful as a parent, please see below.
Neil has really helped me, and has given me many techniques which I will continue using in the future - 'S', 17 year old 1-1 Client
---
8-16 WEEK COURSES - A CURRICULUM FOR AGES 7 - 18
(Emotional wellbeing skills for life)
Mindfulness in Schools (MiSP) .b classes
or Youth Mindfulness (YM) curriculumWhat are the benefits for the students?

These courses are designed and tested to work - to help the young people learn how to overcome difficulties, thrive and flourish – and the research that has taken place into its effectiveness suggests it does indeed have the potential to meet these more ambitious goals:

Cultivate more focus and concentration (which has been shown to lead to increases in grade scores and improved mood)
Gain greater self-esteem, confidence and ability to keep calm, with increased emotional intelligence and awareness
To work with difficult mental states such as depressive, ruminative and anxious thoughts and low moods
Ability to recognise the value of silence and body awareness, with gratitude and compassion between young people
To experience greater well-being (e.g. feel happier, calmer, more fulfilled), even during exam times!

Research and results

This has been highly

researched

and recommended by many leading institutions including Exeter, Cambridge and Oxford universities and is taught in over 4000 schools as part of PSHE and is recognised by OFSTED as part of

wellbeing

in schools.

Please contact me directly, to book.

An example structure of lessons ranging from 8-16 specific classes:
(this can be tailored to fit a term, or 2 terms)

An introductory lesson persuades young people that mindfulness is worth learning about by making it relevant to their lives.
Playing Attention - Lesson One introduces students to this thing we call our "attention" which, like a puppy, needs to be trained.
Taming the Animal - Mind Lesson Two explores different mind states and teaches that 'anchoring' attention in the body, alongside the cultivation of curiosity and kindness, can be calming and nourishing.
Recognising Worry - Lesson Three explains the tricks our mind plays that lead to stress and anxiety, and gives us techniques to deal with them.
Being Here Now - Lesson Four comes to the heart of mindfulness and teaches us how to respond, rather than react, to whatever happens in our lives.
Moving Mindfully - Lesson Five shows us that mindfulness is not just something we do sitting or lying down. It also looks at high performance in sports
Stepping Back - Lesson Six offers us a new way of relating to our thoughts. We don't have to let them carry us away to places we'd rather not be
Befriending the Difficult - Lesson Seven deals with the greatest challenge of all: dealing with difficult emotions.
Taking in the Good - Lesson Eight focuses on gratitude and the 'heartfulness' of taking in & savouring what is 'good' in life.
Putting it all together - Lesson Nine consolidates the key techniques from .b and inspires students to use what they have learned in the future.
"Neil is a brilliant teacher and the kids loved what he had to teach!"
(Laura Jane, Compass School, Bristol, 2016)
---
Are you a concerned or frustrated parent?
Personal Coaching (for young people and parents)
I have worked with parents and young people together and separately to offer a tailored approach. This is under the same guidelines as

Mindfulness Relationship Coaching.

If you think your child could benefit from a one - one approach, or you'd like to learn with your child please get in touch. This is especially helpful for young people who:

Want to improve child-parent relations and create mutual respect
Want to work on specific issues around self-esteem or anxiety.
Want to overcome anxiety of modern life

and limiting self-beliefs.

~Want to calm temper tantrums, mood swings and relationship issues.


I am a trained coach, not a trained counsellor. I work with any age between 7-17 (after that I consider you an adult!) and I have trained to work well with teens.


I have a CRB safeguarding check . Please

contact me

for more information or to book a taster session today.
Thank you for your recent work with my son. I really believe it has helped him find the positive in situations life throws at him, and even when he feels knocked, he's so much better and finding his way through. He hit a bit of a low this Christmas and it really struck me how differently he dealt with it. Not only did he notice what he needed (food, decent sleep etc), he didn't let it settle in the way he might have done previously. I know he's still a young'un, and who knows what life will throw at him, but his time with you was time well spent. He's learnt so much about himself and he's definitely in a better place now than he's been for ages. - Lucy, 1-1 young person client (parent)
---
---


Powered by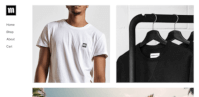 Create your own unique website with customizable templates.