Missing warmth and affection?

Arguing about sex, money, in-laws?

Don't wait until it's too late.
What do you need to make your couple relationship an alive and vibrant place to be? Worn down by sarcasm, fighting, or stony silences? I offer sessions to all couples and families. The work revolves around LISTENING but also EDUCATION of techniques and models of communication, including NON-VIOLENT COMMUNICATION and coaching. Offering mindful support to couples, or families I cater for:​
​Individual sessions - for 1-1 work outside of the relationship
Couples Counselling: Resolve differences and let go of the baggage. I engage with you in a process, nurturing and supporting your growth as a couple while respecting both your individual viewpoints. Developing a committed relationship involves developing a stronger sense of self, while growing closer to your partner(s).
Family Reuniting: We can engage with a family members to help everyone be heard and unite a family again. This could include estranged children or divorced parents or a whole family, split apart by time or trauma.
Monogamous and Polyamorous relationship counselling, marriage counselling, same sex couple counselling, LGBT couple counselling.

​The following are transition points in life, when the couple relationship is in flux and couples are more likely to experience conflict:​

Establishing a new relationship
Moving in together
Getting married
Pregnancy issues
Having children
Moving house
Bereavement
Redundancy
Illness
Children leaving home
Retirement​

Tanya wanted to help her relationship with her son, by working through some emotional issues and he showed an interest in Mindfulness.

"I contacted Neil as my son was having difficulties in sleeping (he is 11) . Neil has an amazing friendly and welcome approach which children relate to and that made the whole process much easier Neil really "gets it " from the children's perspective"
(Tanya, 1-1 Family-Relations Client, June 2016)

---

A Typical Session

A typical coaching session lasts 75 minutes and includes both Meditation practice (20 minutes) and focus on Communication (55 mins).

For the meditation element all we need is a quiet place to sit, with a few cushions. Although we will spend a small amount of time on posture the majority of the work is simple practice on which I will guide and answer questions afterwards. We can try different styles of meditation, but at the core of this is Vipassana (or insight) meditation.

In the Communication part we can explore what causes negative emotions; such as anger, rage, , frustration, guilt, jealousy, worry or stress within the relationship. I teach key techniques to healthy communication. I also help by reflecting and acting as a level-headed third party in discussion.

​
Investment:
The first session is discounted at £25 for the whole session, to see if we work well together. After which:
A single relationship coaching sessions cost £30 per person for 75 minutes.
A course of 4 sessions costs £100 per person

​Location:
Positive Meditation sessions are available in person in Bristol or online via Skype.
These can be done in my home, in St Paul's or in a quiet place of your choosing.

Please contact me here to book a session.
Powered by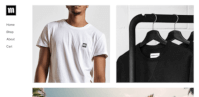 Create your own unique website with customizable templates.