WORKSHOPS
Our next workshop is...​

Mindfulness & Positivity

SEPTEMBER 2018 WORKSHOP COMING SOON... Workshop at The Vaults Spa function room, Bristol Harbour Hotel
(53-55 Corn St, Bristol, BS1 1HT). Facilitated by Mark Dunn & Neil Morbey

This one day workshop will explore ways to turn negative thought patterns and

habits into positive perspectives and meditation techniques to help relax and

ground you in the moment. These combined mindfulness and positivity

techniques empower you to lead a more peaceful, happy and fulfilled life.

"This mindfulness workshop would be useful to anyone.

I have gained new skills to transform my life"

Jamie





"I absolutely loved the workshop. Very relaxed, educational and inspiring"

Kelly





"I would recommend this to anyone who seeks to

live a more peaceful life."

Abi

How to Book:

Investment: £75 per person or £99 with additional spa / gym day pass

Call Neil on 07734 812 582 or email

neil@positively-mindful.com

Places are limited so early booking is recommended.

I really appreciate the Tutors' approach - being friendly, open, authentic, equal, sharing their own struggles, mixing humour with deep work, treating us with respect and equality. I have often met tutors (mostly men) who were very good as tutors in many ways but also with strong big ego which they were feeding during the courses. I haven't felt that with you -thank you so much. (Leona, Mindfulness Day Workshop, 2016)
---
Mindful Communication
- "Make your Communication Matter"
Based on NVC (Non-Violent Communication), NLP (Neuro-Linguistic Programming) and Drama Therapies - these workshops are intended to take mindfulness to the next level and integrate communication and empathy skills.

Developing on practices from mindfulness applying them to interactions, focusing on the important elements of:

Self-Empathy, in the moment - even in difficult situations

Understanding feelings, emotions and underlying needs

Asking for what you want, with clarity and patience

Skilful language for healthy discussion, feedback, appreciation and apology

Escaping drama, with empathy, listening skills and understanding

THIS WORKSHOP WILL RUN AGAIN LATER THIS YEAR
---
---
​Check out the Courses page to see all the current courses I offer.
---
Powered by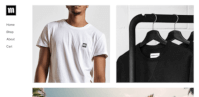 Create your own unique website with customizable templates.