Tired of being stressed? Want to find a balance between acceptance and courage in your everyday life? This is the course for you!
This course is open to anyone - regardless of your experience.

What does it offer?


This one day workshop will explore ways to turn negative thought patterns and habits into positive perspectives and meditation techniques to help relax and ground you in the moment. These combined mindfulness and positivity techniques empower you to lead a more peaceful, happy and fulfilled life, with less:

Compulsive thoughts,
anxiety or worry,
anger and frustration...​

...and more gratitude, flow and harmony, in your lifestyle - without changing anything, except integrating a few simple practices. These powerful practices will work FOR you and change your attitude - the thing that drives all your thoughts, feelings and actions.

​

Here are the basic course elements:

'Stress' and why we meditate
Appreciation of life - savouring
Thoughts as mental moments - dealing with compulsive thinking
Befriending the difficult: emotions and pain - causes of frustration
Addictive habits: Long Term Mindfulness
Self-Love practices

Practical stuff:When

:Sunday 21st January 2018, 10am - 5pm

​​

Investment

:

: £75 per person or £99 with additional spa / gym day pass

Location

:

, Bristol Harbour Hotel(53-55 Corn St, Bristol, BS1 1HT).Booking

: please drop me an email:

neil@positively-mindful.com ​To bring:

I suggest bring comfortable clothing, a water bottle and a notebook & pen. If you have a special cushion or meditation stool please bring it, but we have yoga mats, blocks and blankets. We will go for a walk at lunchtime and then I'll leave you to eat your lunch, feel free to bring some or buy it on the day from the many cafe's nearby. I'll provide some teas and basic snacks.
I really appreciate the Tutors' approach - being friendly, open, authentic, equal, sharing their own struggles, mixing humour with deep work, treating us with respect and equality. I have often met tutors (mostly men) who were very good as tutors in many ways but also with strong big ego which they were feeding during the courses. I haven't felt that with you -thank you so much. (Leona, Mindfulness Day Workshop, 2016)
---
Level 2: Mindfulness and Communication

Want more? This day course is open to all, but some mindfulness experience is suggested as we go much deeper into the practices and take on subjects like relating mindfully. ​ Within this workshop we cover the fundamentals in the first half of the day, but with extra practical exercises and then the second half of the day focuses on how we can relate more mindfully and create the kind of interpersonal relationships in our life that we really, really want.

This course is only happening once in 2017 and is priced the same as the level 1 course. However if you've done the level 1 or the 6 week course with me before you'll get 20% off! That's £64 instead of £80!

​

When

: See

Courses

​

Investment

: £80 pp.

Location

: Breathe Bristol Yoga Centre, 20 Upper Maudlin Street, Bristol BS2 8DJ

Booking

: please drop me an email:

neil@positively-mindful.com

​"It was the first time I joined a group like that and it was just perfect. Very interactive and helpful. I feel much happier."

Sandra



"I think the workshop would be useful to anyone. I have gained new skills to transform my life"

Jamie
Powered by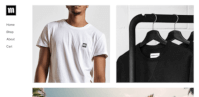 Create your own unique website with customizable templates.